Trivia Culture in Bossier Parish
Trivia night is a popular social pastime around the country, and even so in Bossier Parish. So, what's the big deal about trivia?
Bossier City resident Christopher Bell is an avid trivia player. He's been playing locally in and around Bossier Parish with his wife and friends for years.
"There's nothing like being the clutch player for that night and coming up with the winning answer," said Bell. "You're like, how did you know that? There's no possible way you could have known that, but maybe I just happened to watch a television program with the answer. Or it came from a book I read in sixth grade, and I just remembered that one thing."
How Did Trivia Start?
Did your family play Trivial Pursuit or sit and watch Jeopardy together? Blurting out answers and – surprise!- getting them right is always a rush.
Television quiz shows have been around for decades. They first became popular back in the 1950s. Shows like Dotto, Twenty One, and The $64,000 Question were a part of family television time back when the TV was still a novel device to own. At home, viewers would participate by yelling answers at the television and playing with their families after dinner.
Then in the 1970s, trivia nights became a way for bars in the United Kingdom to draw customers in on slower nights. It became a pop culture phenomenon and spread overseas to the U.S.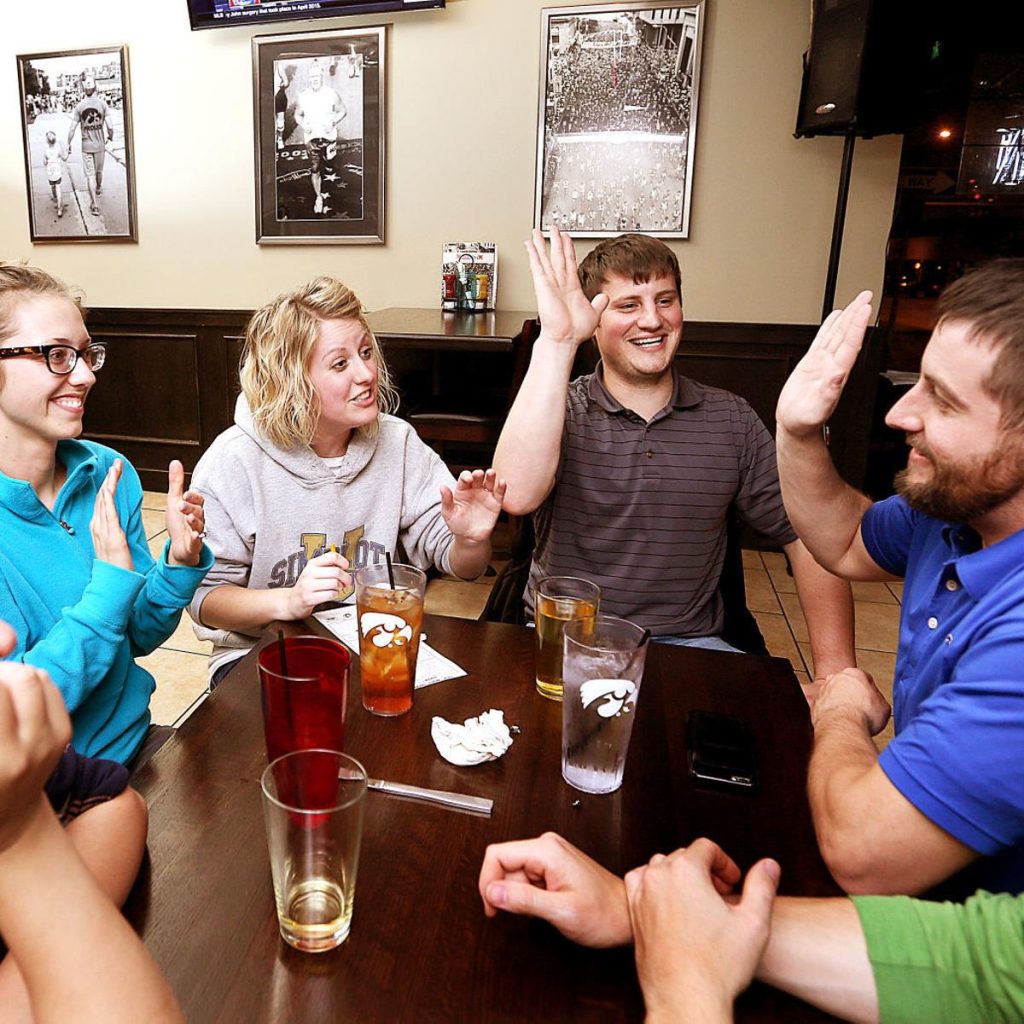 Why Are Trivia Games Fun?
It's no surprise that trivia games are a popular form of entertainment at bars and restaurants in Bossier Parish. It's fun to compete while also drinking and eating with teammates and friends.
Plus, it's the perfect time to show off all the random facts we have stored away in our brains! "You have all this knowledge, and you have all these things you know, but it's not what you do in your regular life, it's not what you do in your job," said Bell. "So, it's kind of like, I get to show off what I know."
Team trivia is especially fun because someone on the team is sure to know the name of Saturn's largest moon (it's Titan). "We go by Team Dilly Dilly. Everybody has their little niche, and we go with our niches," said Bell.
And it isn't all brainstorming and socializing – for instance, trivia night winners often win prizes!
Get Social and Enjoy Bossier Parish Trivia Culture
Knowing the correct answer, cheering on the victors, and talking smack – are all part of a great time enjoying Bossier Parish trivia culture. "We hang out with our buddies. We play trivia, drink, have some snacks, and catch up," said Bell.
Health Benefits of Playing Trivia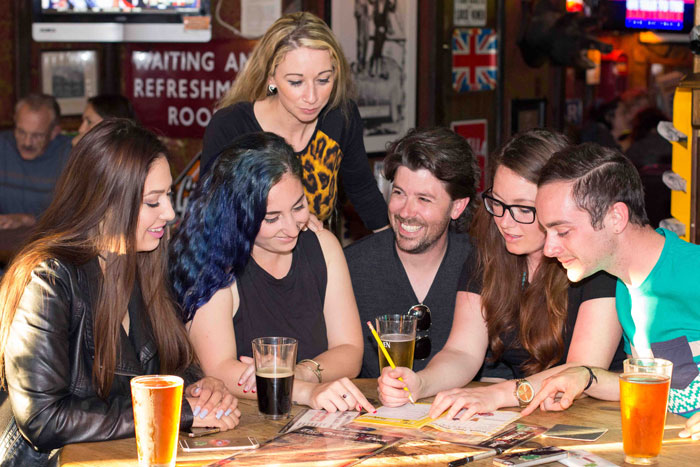 Playing trivia gets you into competitive mode. Your heart starts racing, and you have to think fast on your feet. That's because answering trivia questions can give you a dopamine high similar to that experienced when gambling. And while correctly answering a trivia question is a rush, it's the good kind. As a result, your brain's frontal cortex – associated with processing memories – gets a great workout.
However, it's not enough to know a lot of material; you also need to recollect facts fast and answer before time runs out. As a result, trivia helps keep the mind fresh and engaged, which is beneficial for any job requiring brainpower. Most importantly, all those random bits of information you know are perfect for supercharging your brain!
Bell says he recalls tough answers by going through the ABCs to jog his memory. He goes through the letters to see if a particular letter helps him recall the correct answer.
Where to Enjoy Bossier Parish Trivia Culture
A few locations in Bossier Parish host weekly trivia nights, including What's On Tap II (Mondays at 7:30 p.m.) and Daq's Wings & Grill Bossier (Wednesdays at 7:00 p.m.). These trivia events are run by the trivia masters of Know-It-All Trivia and include three rounds of ten questions. Each round can be a different category, like Famous Johnnys, Dead or Alive, and Random. The entire evening can also have one theme, such as Game of Thrones or Classic Disney. Players wager 1, 2, or 3 points on each round and only use the points once. Finally, three timed bonus questions are included, and these can make or break your team's score!
Bell hopes that trivia becomes a big enough sensation in Louisiana where competitions can be held statewide and competitors can test their fact retention against others in The Boot for big bragging rights and even bigger prizes.