Looking for some fun in the sun? How about some tasty food? These Bossier City events in June have everything from a wine and cheese pairing to a rocking concert with Tim McGraw and Faith Hill. Don't miss out on these great events this month:
Superman Party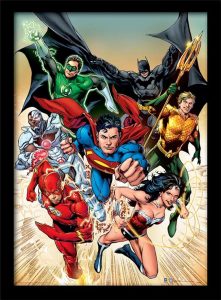 What better way to celebrate eight decades of Superman than at 2nd and Charles in Bossier? Join fellow Justice League enthusiasts to honor one of the biggest heroes of all time. Guests are welcomed to dress as their favorite character or superhero. Attending this party will earn you a super stamp in the summer reading brochure.
When: 2-4 p.m. on June 2
Where: 2nd and Charles
For more information, go to their Facebook page.
Praise Festival at the Louisiana Boardwalk
Open to all, the Praise Festival is a unique event promising faith and fellowship. Christian singers, dancers and musicians are welcome to perform. Hosted by Miracle 89.1, this event is free and will set you up for a spiritual experience.
When: 6-8 p.m. on June 5
Where: Louisiana Boardwalk
For more information, go to their Facebook page.
BAC Presents J. Ben Moss Reception
Over the next two months, enjoy the works of a rebel as the Bossier Arts Council hosts J. Ben Moss' work. Comics and graffiti collide in this artist's work. Spend a Saturday meeting the artist and viewing some of Moss' large works.
When: 6-8 p.m. on June 8
Where: Bossier Arts Council
For more information, go to the BAC website.
Belmont Stakes Day with Kid Zones and Live Racing
Watch the Belmont Stakes at the downs as Justify competes for the 13th Triple Crown. This event is a great time for family fun with kid zones and food trucks. Plus, live thoroughbred racing begins at 3:15 p.m. Reservations are strongly encouraged and can be made by calling 800-551-7223 or 318-752-6367.
When: 11 a.m. on June 9
Where: Harrah's Louisiana Downs
For more information, go to their website.
Senior Summer Fun Day
Seniors, get ready for some fun as FOX33 and Holiday Lanes team up for this summer event. Lynn Vance from the Lynn Vance show will give away two tickets to the Oak Ridge Boys and Larry Gatlin. Tickets to the fun day are $12 and include two hours of bowling, shoes, lunch and a drink.
When: 10 a.m. on June 12
Where: Holiday Lanes
For more information, go to Holiday Lanes' website.
Wine and Cheese Pairing, Live Music with Haley Brooke
Two local businesses will team up for a night that many people will enjoy. Haute Goat Creamery and Flying Heart Brewing will feature four unique pairings as Haley Brooke will set the stage at 6 p.m. to perform. Tickets are $26 so don't miss out on this special pairing event.
When: 6 p.m. on June 14
Where: Flying Heart Brewing and Pub
To purchase tickets, click here.
Thompson Square
Pre-order your tickets to Thompson Square now for a night of beautiful music. Enjoy this husband and wife team with fresh sounds of poetic country songs. Don't miss Thompson Square perform songs from their album titled, "Masterpiece."
When: 7 p.m. on June 15
Where: The Stage at Silver Star
To purchase tickets, click here.
Yoga Nidra & Singing Bowls: A Meditation Class
Center yourself by attending a meditation class. Joy Yeager-Lasher will guide the class through breathing techniques, body part focuses and visualizations to help you relax. There will also be 30 minutes of singing bowls played by Joy. Mark your calendar and do this for yourself.
When: 7:15 p.m. on June 17
Where: Aspire Yoga Center
For more information, visit their website.
STEAM Summer Camp at BPCC
Throughout the summer, put your young scholar through special courses in science, technology, engineering, art and math. This summer camp will highlight specific careers in these respective fields. Each course will be lead by professionals and educators. The June camp will be the first offered and will be focused on art in nature. STEM discovery will be from July 9-12 and the engineering design challenge will be from July 16-19.
When: 9 a.m. from June 25-28
Where: Bossier Parish Community College
For more information, go to their website.
Tim McGraw and Faith Hill Concert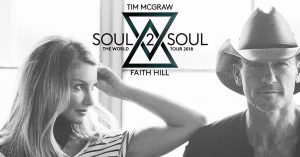 Kick off your summer with country hits by one of America's top country star couples. Enjoy The Rest of Our Life album by Tim McGraw and Faith Hill live during the Soul 2 Soul tour. Tickets start at $45. See this all-star couple on stage performing their album for the first time ever.
When: 7:30 p.m. on June 26
Where: CenturyLink Center
To purchase tickets, click here.
For even more summer fun, check out our blog on Things to do in Bossier City.