On June 22, 2019 Bossier native Meagan Crews was crowned and given the title of Miss Louisiana.
Crews is a 2015 Parkway High School graduate and is a Bossier resident through-and-through.
"I really love the people," she said. "I think that's been my favorite part about being Miss Louisiana is being the hometown girl because it's a community that has given so much to me for my entire life."
Though she is one of 10 siblings, she has always been a performer.
"My parents always joke about that, they just knew that I was just this little social butterfly that needed a stage to stand on," she laughed. "Pageantry just kind of seemed like a natural step."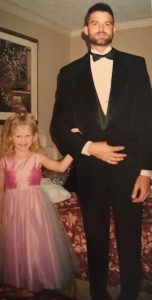 She first began competing in pageants when she was six years old through the National American Miss program.
"We've never done the 'Toddlers and Tiara's' style thing," Crews explained.
This program doesn't allow contestants to wear makeup until they are 13 years old. These pageants help focus on the girl's interview skills and ability to present themselves on stage.
At age 13, Meagan entered in the Louisiana's Outstanding Teen Program, the sister pageant to the Miss Louisiana Program, and went on to compete from age 14 to 17. Meagan was crowned Miss Louisiana's Outstanding Teen in 2014.
After anticipating taking a year off to get settled into college life, she decided to participate with hopes of winning scholarship money, and placed in the Top 10.  She competed one more year and made Top 10 again.
"I took last year off because I just needed a break," Crews confessed. "I just needed a year to figure out who I was and I almost didn't come back this year to compete in Miss Louisiana."
However, she decided to take a chance and return this year and was given the opportunity to compete in the Miss Louisiana Watermelon Festival. Meagan shared the stage with 28 other young, beautiful women.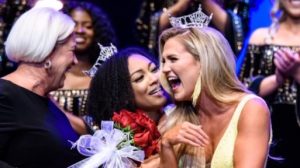 "What you see on the stage is just a small snippet of what we do throughout the year," she said. "What most people don't know about the girls that I compete with on stage have volunteered hundreds and hundreds of hours within their community, across the state, truly living and breathing their social impacts statements and platforms."
Crews platform is LEAD- Leadership Empowerment and Development program. It is a national teen empowerment program within the YWCA that is currently only located at the Northwest Louisiana location.
"It's all about working with adolescent and teen girls and giving them different skills to be successful in their future, " Crews explained. "We teach them cultural competency, healthy relationships, communication skills, cyber safety, and the list goes on in different ways. We really try and give them the best skills possible."
Meagan has been serving the Bossier area with LEAD for many years. With this program she and other volunteers have been working within the community to reach new demographics of young women every day.
Continuing to make an impact through her platform, Crews will spend the next months leading up to the Miss America pageant, striving to help place the LEAD program within the four other YWCA Louisiana locations.
Serving as Miss Louisiana means Meagan has the larger task of serving the state but she won't forget where she's from.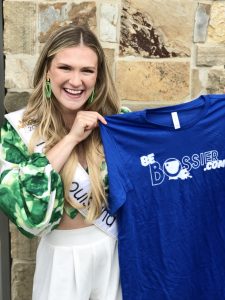 "I am going to be representing the Bossier area because this is where my roots are," she said. "This is where I've come from, this is the place that has taught me everything I know, so little pieces of that are shown in everything that I do." Crews said.
As Meagan goes on to participate in the Miss America pageant, she has the opportunity to make history. There has never been a Miss Louisiana to win the title of Miss America. However, four contestants have placed as first runner up.
Leading up to the competition, she'll stay busy with volunteer hours, service, interviews, appearances, and much more. Meagan is ready to represent the Bossier area and state of Louisiana to the best of her ability.
"Being able to serve on such a larger level is so special to me because it's home and not just because of the physical location but because of the people, the heart and the community and the true village that have invested in me for all these years," Crews said.
Crowning photos courtesy of Stephen Palowsky, LLC (the official photographer of Miss Louisiana). Other photos courtesy of Meagan Crews and Caroline Reed.