What do most people feel when they walk into their own home and take a look around? Stressed? Overwhelmed? Insecure?
Chances are, most people can immediately feel their stress levels skyrocket as they survey the clutter that grows in every room. As the years go by and that clutter continues to grow, many individuals just do not know what to do or where to start.
The solution? Hiring a professional organizer.
High-profile organizers like Marie Kondo, star of the Netflix hit show, "Tidying Up with Marie Kondo" and author of "The Life-Changing Method of Tidying Up," have begun to capture attention in major cities and small towns alike. Whereas organization was previously not considered a talent, now people are realizing "tidying up" is just as much a talent as writing books, playing sports or public speaking.
As the need for de-cluttering continues to grow, areas across the country both big and small are attracting professional organizers—including the Shreveport-Bossier area. Kristen Harrison is the owner of one such organization business in the SBC known as Organized for Life LA.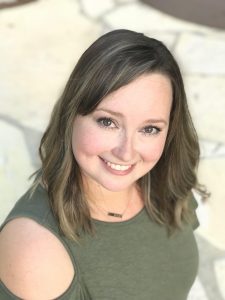 Kristen is a Benton native and graduate of Louisiana Tech University. After graduation, she and her husband, a local entrepreneur, relocated to the Bossier area and reside here with their son.
When asked when she realized her talent for organization, Kristen says it was in high school when she truly noticed how she enjoyed organizing spaces and the increased functionality organized spaces offer.
She began with organizing her makeup and other items to help her get ready in the morning for school. She quickly began seeing the benefits, and a light bulb went off.
"I realized it didn't take me as long to get ready, so then I could actually sleep later," Kristen said.
As the years passed, Kristen began helping friends and family with their own spaces and the results were successful. So after encouragement from everyone, Kristen decided to put her skills into her own business.
Kristen's business, Organized for Life LA, offers services ranging from closets to offices to unpacking services. However, Kristen said her favorite space to organize is the kitchen because she enjoys making it more functional.
"I just think to make something functional it makes a huge difference, and my clients can tell a huge difference," Kristen said.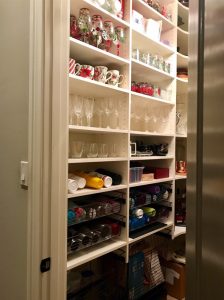 For one client in particular, Kristen said she helped to organize a few different spaces in their home, and it truly did make all the difference. The client was selling their home and it sat on the market for two years prior to Kristen's expertise. After her help, it sold within two weeks.
However, there are people who may feel skepticism at the idea of hiring a professional organizer. Some people may even feel guilty at considering it. After all, it is their home, so why do they need to hire someone else to help them with their clutter?
Kristen understands this skepticism, but she firmly believes no one should feel guilt about considering hiring an organizer. After all, people hire housekeepers to clean their homes, so why not hire professional organizers to keep their homes organized?
"Organizers have a way of thinking about things and seeing things to know the most functional way to place them in your home," Kristen said.
Kristen has helped several clients in the area reach their goals, whether their goals are for less stress or increased functionality. After reaching out to her, clients receive a free consultation in which the space is assessed, followed by a plan presentation for the space, and then Kristen works her magic.
Visit Kristen's website for more information about why you deserve an organized life.
Photos courtesy of Kristen Harrison