The Best Places to Live in Bossier Parish
Bossier Parish is one of the best places in northern Louisiana to call home! With over 850 square miles of unique landscape, towns, and cities, there's a community for anyone to fit into. All of Bossier Parish is wonderful, with low crime rates and lower than the average cost of living, making it hard to pinpoint the best places to live. However, the following list is a great start for anyone looking to call Bossier Parish home!
Safe in South Bossier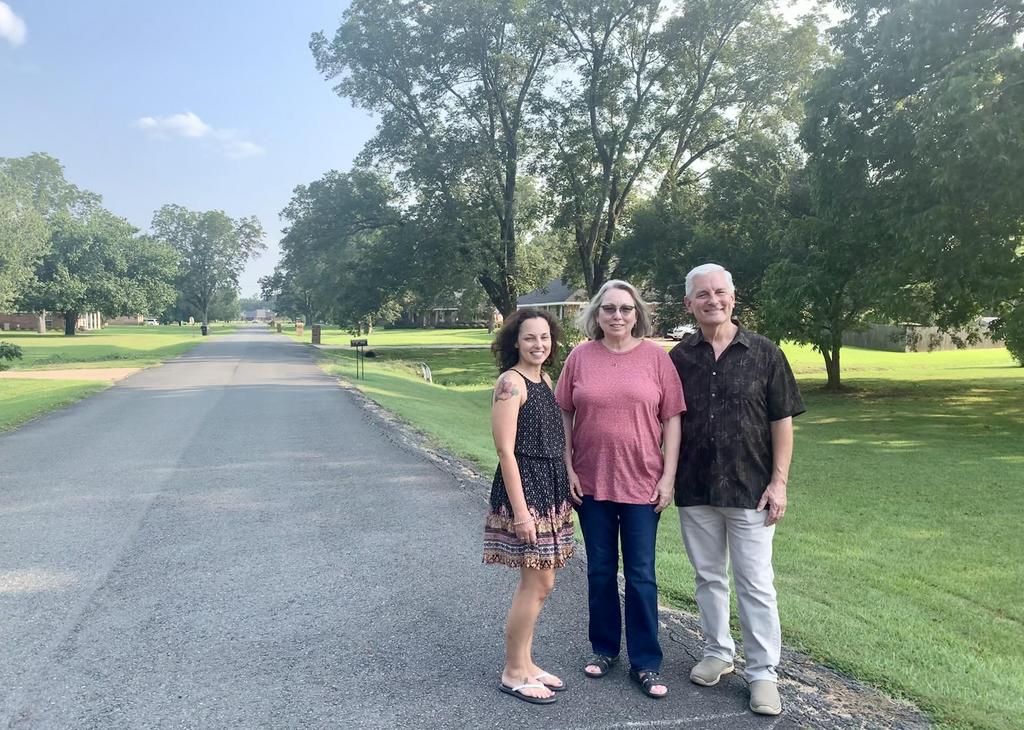 "South Bossier is like a small-town feeling community… not a lot of traffic like other areas of town tend to have. The schools are great, and I know it's safe. That's why my family and I choose to continue living here."- Jenifer Lasseigne, South Bossier Resident.
South Bossier, typically defined by locals as anywhere in Bossier City south of Barksdale Air Force Base's West Gate, is easily one of the most underrated areas to live in Bossier Parish. With light traffic, wide-open spaces, and the lowest crime rates in the parish make South Bossier ideal! South Bossier has more of a laid-back, rural vibe. You'll find excellent schools in the district, plenty of parks, and outdoor spaces to enjoy, like the Red River National Wildlife Reserve.
Benton: Best Living in Northern Bossier Parish
The town of Benton, Louisiana, located in the northern part of Bossier Parish, is small but mighty. This community is just minutes away from north Bossier City. Therefore its residents are always close to the hottest shopping locations, restaurants, and multiple grocery stores and supermarkets. The town of Benton is home to only 2,165 Bossier Parish dwellers, making it perfect for peace & quiet.
North Bossier
The northern region of Bossier City is one of the most popular places to live in Bossier Parish. With a huge variety of housing options (single-family homes, gated communities, and apartments can be found here), great grade schools, Bossier Parish Community College, and loads of shopping and restaurants, it's clear why so many choose to reside here. Living in North Bossier, one can enjoy the outdoors at North Bossier Park, spend a day boutique-hopping down Airline Drive, grab dinner at a locally loved eatery like Walk-On's Sports Bistreaux, then grab dessert at Andy's Frozen Custard. In short, there is no shortage of entertainment or options here!
At Home in Haughton
Just outside of Bossier City, you'll find the tight-knit town of Haughton in eastern Bossier Parish. Haughton is categorized as a classic small town, with everything you need and nothing you don't! In the Haughton countryside only stones throw from the city thanks to easy I-20 access and light traffic.
"I like living in Haughton because it's out of the big city but close enough to do the things I need to do, as well as the school systems; I chose the school first before finding a house when we moved to the area. We live in a nice quiet neighborhood outside of city limits, and the crime rate is very low." says Haughton resident Camille LaPrairie.
The Best Apartment Living in Bossier Parish
Bossier Parish has several highly-rated apartment communities for those who prefer no yard work and carefree pool days. In Central Bossier, you'll find the Chaparral apartments tucked off Airline Drive, La Crosse Apartments, where concierge services are an amenity, and several more options located centrally to shopping destinations and major highways. Although a little further north, highly-rated apartment communities such as Kingston Crossing Apartment Homes and the Reserve of Bossier City boast luxury pools with a more out-of-town feel. Of course, those pools are perfect for Louisiana summers!
Above all, Bossier Parish has a community for every family and lifestyle. From city lights and bustling action, to quiet neighborhoods with wide open spaces, you'll find the best places to live in Bossier Parish.