The month of March means a little more rain but also warmer weather ahead. As the cold winter season merges into a warmer springtime, Louisiana families everywhere start making plans for the ever-important crawfish boils to officially celebrate the change. Since 2006, one Bossier City restaurant has been providing these tasty crustaceans and more at the corner of Benton Road and Texas Avenue. Kim's Seafood & Po-Boy in Bossier has become something of ground-zero for all things good and yummy as it offers a great menu of seafood favorites ranging from catfish, crab, shrimp, gumbo, po-boys and of course crawfish.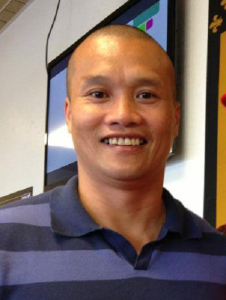 Duc Duong, owner of Kim's Seafood, has been in the restaurant business for years. His family relocated to New Orleans in 1979 after having immigrated to the United States as political refugees from Vietnam. Duc was 9 years old at the time. He explains how his family established themselves as transplants in the pelican state.
"My dad was a fisherman by trade and used both long-lines and was also a shrimper out of Venice, La."
Overtime Duc's family started a family-business called "Read's Seafood" in New Orleans which was named for the street on which the business was located. It was here that Duc would learn the ins-and-outs of the food service trade and all was going well, until August 2005, when Hurricane Katrina hit the Big Easy, displacing Duc and his family.
"Because of Katrina we were evacuated to Port Arthur, Texas and after a while I began looking for a new place to locate," Duc said. "I traveled along I-10 heading east but when I didn't find what I was looking for, I started heading north."
Duc's search led him to Bossier City and he observed there was not much competition for the business he had in mind.
"At the time I looked around and saw the only restaurant that offered the Cajun style seafood was Ralph & Kacoo's so I felt Bossier would be good for my business."
And so Duc set up shop at Kickapoo Corner, a small strip shopping center named after the long-gone "Kickapoo Café" which was a popular eatery up until the latter 1980's.
After opening in 2006, it took a while for locals to take notice of the new restaurant.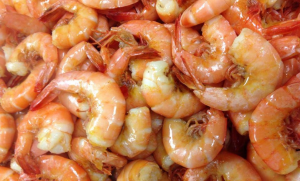 "When we first started, Bossier City was pretty quiet for us," Duc said. "But the city changed when new chain-style restaurants started coming in and got more people to go out and eat. This was also good for our business too!"
And one thing that is good for business these days is crawfish season as Duc explains he'll sell plenty during peak times.
"I sell mostly cooked crawfish and that can be anywhere from 900 to 1,000 lbs. a day cooked. I'll sell live by the 33-pound sacks too but mostly people come for them already cooked."
Kim's Seafood in Bossier normally begins selling crawfish in December but recent weather events have delayed things somewhat. Duc says too little rain was part of the reason and then drops in temperature added to the supply problems.
"Drought, no rain in the summer and then too much rain in winter and it froze up. That slowed the supply and costs went up."
But with warmer weather making the ponds more productive, Duc sees this season getting better as March moves along.
"Right now, costs are higher for me, about $2.90 per pound as I buy them from the producer who also purges them for me."
Duc sells boiled crawfish for $5.49 a pound cooked, $3.60 a pound per 33- pound sack live, based on market supply and demand. Prices are likely to change, so be sure to call to check on prices before your visit.
According to Duc, demand for crawfish is highest during Easter weekend.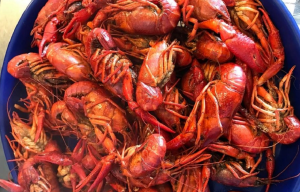 "One of the biggest crawfish selling weekends for Louisiana is Easter as we sell more crawfish then on Mardi Gras and Super Bowl Sunday. So many people coming into town with the long weekend starting on Good Friday and with the nice weather people having crawfish at home or in parks, it's good for our business."
So with demand going up will there be any concern for crawfish shortages? Duc says not with his restaurant.
"Right now, I don't see any problems with supply and the crawfish are looking good and mostly bigger."
But it doesn't hurt to check early and make sure you don't get left out. Kim's Seafood & Po-Boy serves crawfish, boiled shrimp, crab legs, catfish and 15 different types of po-boys too. It's Located on "Kickapoo Corner" near the intersection of Benton Road and Texas Avenue in Bossier City. Go check them out and kick off your crawfish season at a restaurant that locals and visitors love.
Kim's Seafood & Po-Boy
Hours: Mon-Thurs. 11 a.m-9 p.m; Friday & Saturday: 11 a.m.-10 p.m.; Sunday 11 a.m-9 p.m.
Location: 901 Benton Rd, Ste E (Kickapoo Corner Shopping Ctr)
For more info: (318) 752-2425
Looking for more restaurants to try this crawfish season? Check out our blog on "Best Places for Crawfish in Bossier City."