Fall brings us a fresh season of some new and some familiar events to add to your calendar. Luncheons are the best time to meet locals making a difference in the community and also to learn more about what is going on in the parish. And because this month starts many of us thinking about giving; enjoy the cooler weather with some great outdoor markets. These events in Bossier promise you will take home a one-of-a kind gift for you or someone special. 
The Addams Family
Not ready for the spooky season to end? Commemorate this time of year with everyone's favorite family. Enjoy a special performance of The Addams Family by Stage Center's School of Performing Arts. Tickets are $15. 
When:
 

6 p.m. on Nov. 7, 8

2 p.m. and 5 p.m. on Nov. 9
2 p.m. on Nov. 10
Where: East Bank Theatre
For more information, click here.
BPCC Concert Winds Presents 'A Hymn Celebration'
Start your weekend at Bossier Parish Community College, as The Concert Winds, under the direction of Music Instructor Joshua L. Waldrop perform a mix of band selections for all ages. This free concert will celebrate hymns from around the world. "Chant and Jubilo" by W. Francis McBeth, "When Jesus Wept" by William Schuman, "American Hymnsong Suite" by Dwayne S. Milburn, "Old Churches" by Michael Colegrass, "Salvation is Created" by Pavel Tschesnokoff, and "Be Thou My Vision" arranged by Travis J. Cross are each included in the performance.
When: 7:30 p.m. on Nov. 8
Where: BPCC Theatre, Building C, 6220 E. Texas Street
For more information, click here.
Humor in Uniform: Bringing Laughter to Troops 
Listen to a lighthearted account of a veterans travels from around the United States. Veteran Lee Marvin Adams infuses humor in his stories as he journeyed around the world. This event is free.
When: 6 p.m. on Nov. 12
Where: Bossier Parish Libraries History Center 
For more information, go to their Facebook page. 
Education and Innovation Luncheon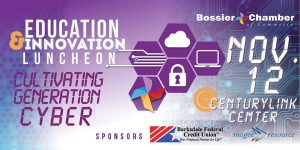 Be a part of the celebration of innovation in Bossier Parish. This event, hosted by the Bossier Chamber of Commerce, invites area high school students and mentors to learn more about future possibilities in an underrepresented local workforce. Scholarships will also be awarded to local high school girls who have an interest in STEM-related subjects. Tickets are $40. 
When: 11:30 a.m. on Nov. 12
Where: CenturyLink Center
For more information, click here. 
Turkey Trot
Why wait til Thanksgiving morning to run? Celebrate the season of turkey early this year with a Saturday morning run. Prizes will be raffled after the race. 
When: 7 a.m.  on Nov. 15
Where: Barksdale Life, 801 Kenny Ave, Barksdale Air Force Base
For more information, go to their Facebook page or call 318-456-4135.
SOBO Fall Market
Calling all South Bossier neighbors and visitors! Attend the premiere of the first South Bossier Fall Market. Shop local artisans, makers and artists. Admission is $3. All tickets receive a raffle, which is a chance to win prizes from each one of the vendors.
When: 9 a.m. to 4 p.m. on Nov. 16
Where: Elm Grove Middle School, 4301 Panther Drive
For more information, go to their Facebook page. 
Paks Karate Womens Self Defense Class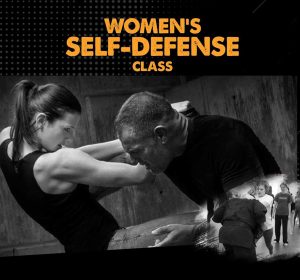 Gain confidence and learn to protect yourself during this class offered by Pak's Karate Louisiana. This class will cover the basics of self defense. Learn practical techniques that can be used in defense.
When: 10 a.m. to noon Nov. 16
Where: Pak's Karate Louisiana, 5302 Barksdale Blvd.
For more information, click here. 
East Bank Holiday Market and Golf Cart Parade
End the month with a nod to the upcoming holiday season in the East Bank District. First, shop local vendors selling one-of-a-kind items at the East Bank Holiday Market. After shopping, view the first of its kind, East Bank Golf Cart Parade beginning at 6 p.m. To be in the parade you must register. All proceeds benefit the Bossier Arts Council. The parade is free and open to the public.
When: 1-8 p.m. on Nov. 30
Where: East Bank District
For more information, go to their Facebook page or buy tickets here.