Role Model Roll Call
Bossier Parish's own Haley Henderson has paved the way for our younger generation of females, showing that anything is possible with determination and hard work. Just in case you haven't heard of this role model, here is a short roll call of the accolades this young lady has earned.
At only age 17, Haley made history on March 2, 2021, when she became the first female Eagle Scout in northwest Louisiana. However, Henderson's journey to this historic accomplishment began when she was a young child.
The Henderson Family signed Haley up for Girl Scouts of the USA, more commonly shortened to Girl Scouts, a youth organization designed for girls aged 5-18. Once she raised her hand and took the pledge, she was on her way to making history. In these early years, she gained new skills, took on leadership roles, and learned how to overcome obstacles, eventually achieving her bronze award.
American Heritage Girls

While in middle school, Haley spent a year as a part of the American Heritage Girls, a Christ-Centered leadership development program for girls between the ages of 5 and 18. There, she strengthened her walk with Christ, learning life skills and enjoying many outdoor activities.
Scouts BSA, previously known as the Boy Scouts, began decades ago, accepting young women in co-ed programs like the Sea Scouts, Venturing, Exploring, and STEM Scouts. The BSA has since expanded that legacy by welcoming girls into Cub scouts and then, most recently, Scouts BSA. The progressive decision of BSA is why Haley had the opportunity to join the Venturing Program.
Only just out of middle school, Haley served as crew vice-president, then later as president. Her dedication and perseverance led to Haley being selected to serve in our local Norwela Council VOA as Vice President of communications. In 2019 Haley was rewarded with the Venturing Leadership Award, which allowed her to serve as the local VOA President from June – December 2020. Shortly after that, Northwest Louisiana gained its first-ever Female Eagle Scout.
Eagle Scout is BSA's highest rank. Unfortunately, only around 6% of Scouts achieve this rank on average. For Haley to become the first female Eagle Scout in Northwest Louisiana, she had to take on leadership roles in the community; earn a minimum of 21 merit badges, and organize and complete a large community service project.
The First Female Eagle Scout in Northwest Louisiana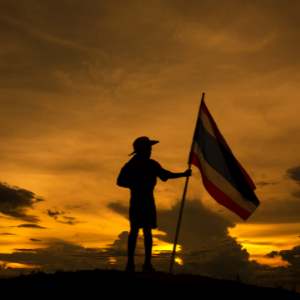 Haley Henderson is a founding member of Troop 100-G in Bossier City, chartered by Asbury United Methodist Church. In 2019, after serving in many leadership roles, she was elected into Scouting's National Honor Society, the Order of the Arrow (OA). Haley's accomplishments and apt ability to lead resulted in Haley's peers electing her as Chief of the Local OA Lodge, making her the first female OA Chief in the OA Southern Region.
Outside of scouting, Haley served on her middle school and high school archery teams and was a member of Airline High Beta Club. Being a faith-driven girl, Haley attends Asbury United Methodist Church, an active member of the youth group. Her desire to serve led her to support the local Katy Build Project, which builds homes for Veterans in the Shreveport/Bossier City area.
Haley's impressive accomplishments have garnered her a local role model and one I very much would be happy for my children to look up to.